If you aren't aware yet, the world is currently going through a rising interest rate environment as Central Banks around the world try to tackle the rising inflation rate. This has a direct effect on mortgage loans
Singapore has the world's highest home ownership rate at almost 90%. For many homeowners here, the recent rise in interest rate is a timely reminder to start looking into your mortgage, especially if you haven't been paying attention to it for the past few years. For a very simple reason. You might have been overpaying on your home loan.
Interest Rate On SIBOR-pegged Home Loan Jumps More Than 50% in the past 6 months
If you haven't been monitoring your home loan for the last few years, it is very likely that your annual interest rate will be above 4% by now. This is especially so if you are still pegged to the soon to be phased out Singapore Interbank Offer Rate (SIBOR).
Those who are still on SIBOR 3M home loans have had a rude awakening in the past few months. You would have seen the interest rate on your home loan going from sub-3% in September (only 6 months ago!) to more than 4% today. This is the highest it's ever been for over two decades!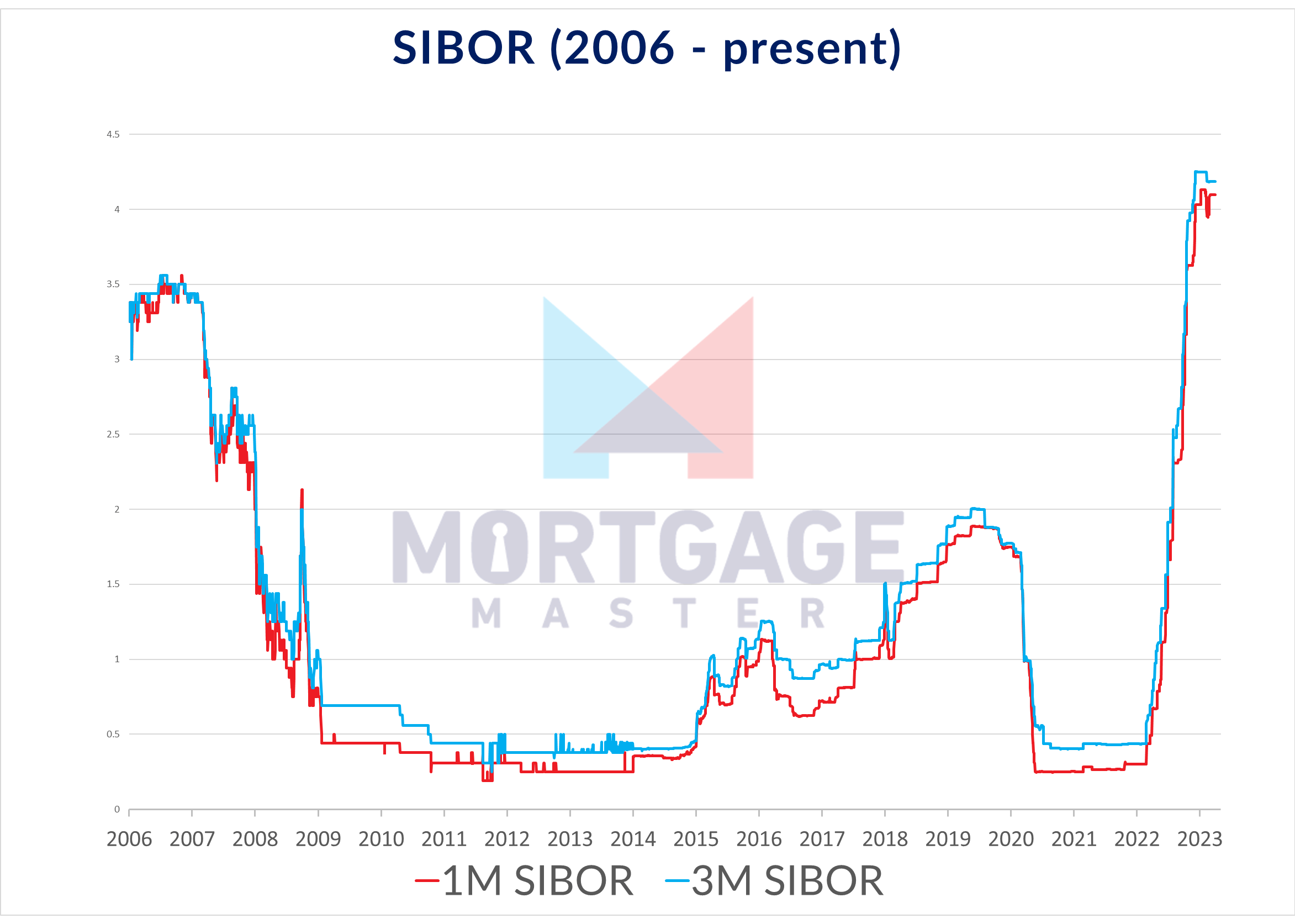 If this situation sounds familiar, you might be wondering just how much you are overpaying on your home loan!
Mortgage Calculator: The Mortgage Wizard At Your Fingertips
To figure out how much more you have been overpaying on your home loan, we recommend using a mortgage calculator to determine that figure.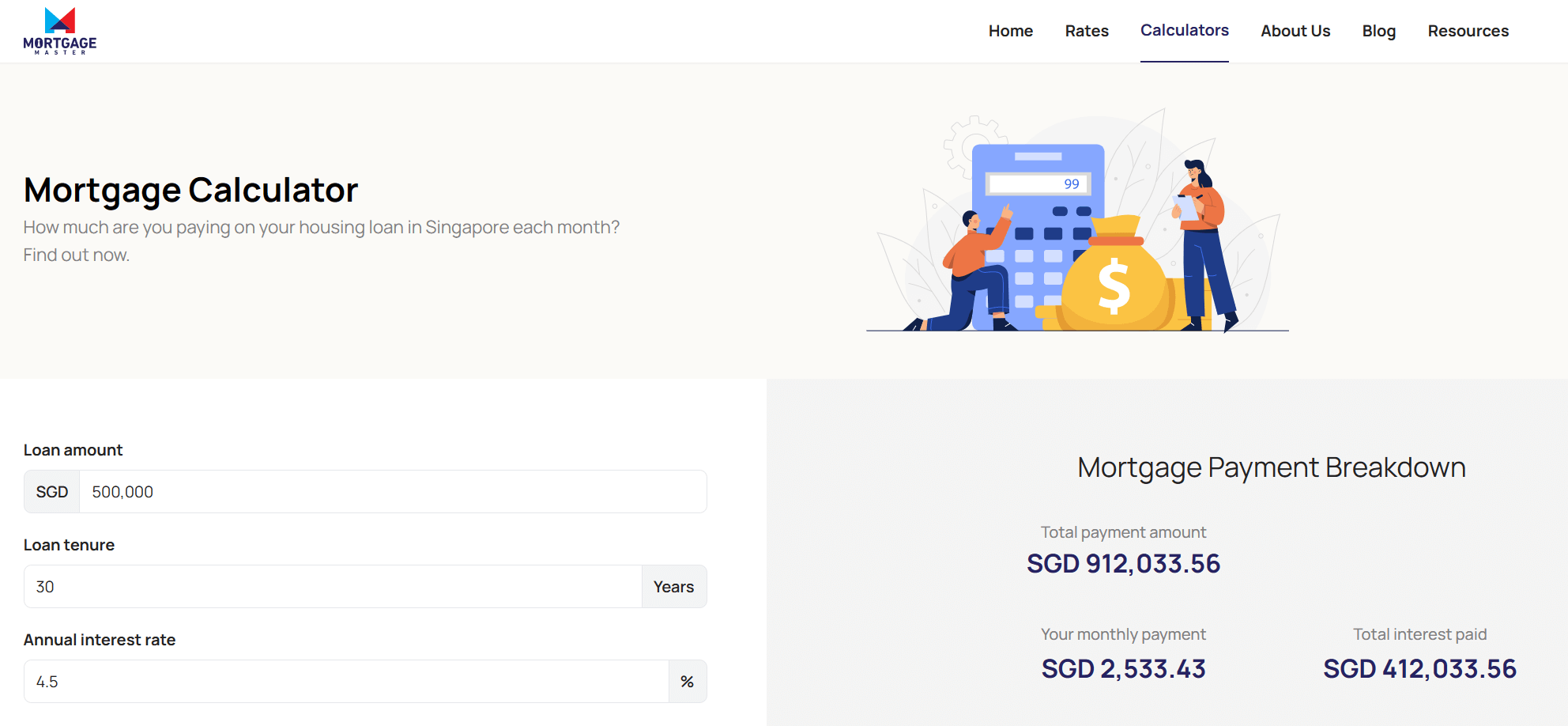 Simply key in the outstanding loan amount that you have on your current home loan. You will also need to indicate the loan tenure and annual interest rate on the loan.
Ta-da! With these 3 bits of information, our mortgage calculator helps you do the math and reveals:
• Monthly repayment amount • Total interest paid • Total payment amount
How Much More Are You Paying On Your Home Loan?
Just to illustrate how much you will be saving if you were to switch to a more affordable home loan package, let's just take 4.50% as the benchmark for comparison. Don't laugh, it wasn't that long ago that local banks were offering fixed rates above 4.00%!
Let's assume you have an outstanding loan of $500,000. At an annual interest rate of 4.5%, your monthly mortgage repayment is $2,533.43 for the next 30 years.
If you took the most affordable home loan today, the interest rate will drop to 3.68% p.a. Your monthly mortgage repayment rate will be reduced from $2,533 to $2,296. That's about $238 less each month, or almost 10% less!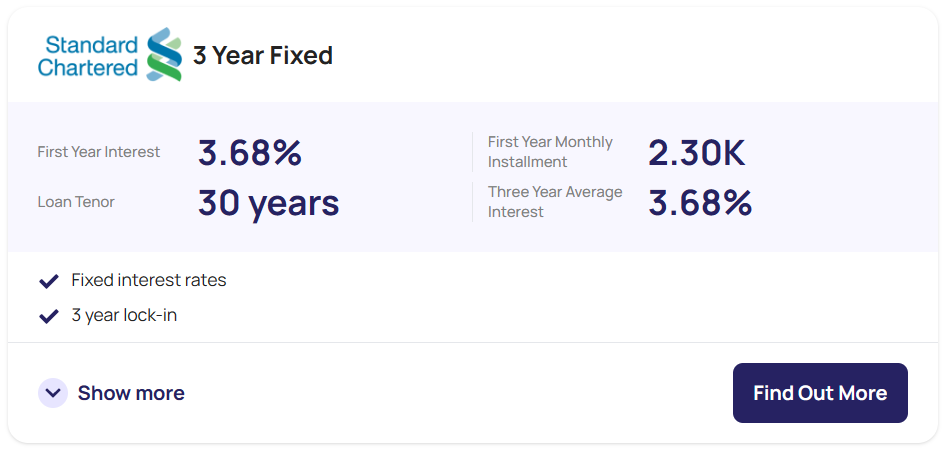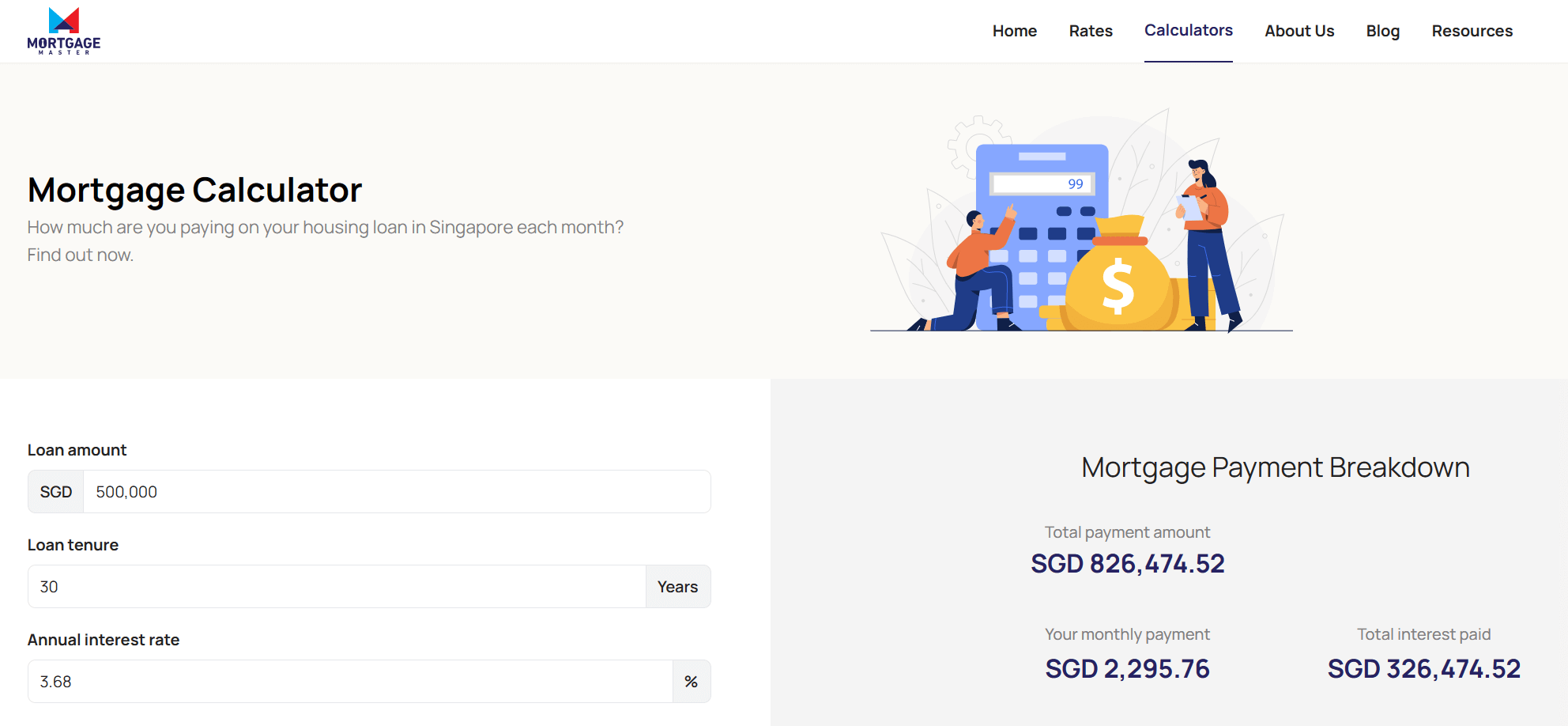 And if you think 10% less a month isn't much, just think about how much savings that would be over a single year. We did the math, it's $2,852.04. That's going to go a long way in funding a European holiday, or the latest MacBook Pro.
We're just using this 3-year fixed package as an example. Standard Chartered also has options for 1-year and 2-year fixed packages. [We explained in a previous article why it currently makes more sense to choose a 1-year fixed rate package rather than one fixed for a longer period.]
Where To Find The Best Home Loan In 2023?
Finding the best home loan shouldn't be a Herculean effort. Neither should it require you to call up more than 6 different banks to enquire about their rates before you can easily compare them.
That's why we launched a dedicated page on Mortgage Master to let you get the most updated information about home loans at your fingertips, literally. All you need to do is visit https://mortgagemaster.com.sg/rates.
The panel on the left lets you adjust the loan amount that you are interested in financing. You also have the option of choosing details like loan term, type of residential property, and interest rate type.
What Is The Best Home Loan So Far In 2023?
Currently, while interest rates are expected to continue rising in the near future, we expect them to eventually drop by the end of 2023 or by early 2024. Therefore, as of 12 April 2023, the most prudent option would be a 1-year fixed package, such as the one being offered by Standard Chartered.
However, for various reasons, this package may not be appropriate for you.
Are There Better Home Loans That I Should Know?
While interest rate is the primary consideration for most home loan, there are also other factors to consider such as loan term, special features, promotions, subsidies, penalties, etc.
At Mortgage Master, we know the latest home loan packages in the market and sometimes can even offer exclusive interest rate packages that you cannot get directly from the bank.
If you're looking to purchase a new property, or refinance your existing home loan, simply indicate your interest through Mortgage Master by filling up our enquiry form and our mortgage consultants will follow up with a call.