Ya boi is baaaaaaaaaaaaaaaaaaaaaaaaaaack.


A very Happy New Year to you. 🎉🎉🎉
Here's to hoping that 2021 will be a better year for all of us.


A lil' update if you're new to this.


We wrote an article a couple of months ago that explained how/when you can sell your BTO for maximum profit (basically was playing property investor), and it turned out to be really well-received.
Sooooo, we decided to do an entire BTO guide the invest-y section, in the context of each BTO sale.
This is to allow you to have a better and clearer idea of which is the best BTO for you, depending on whether you want to stay for the long-term, or you wanna see if you can make some money.
If you wanna read up on the guides for the other sites in this launch,
Bukit Batok
Kallang/Whampoa
Tengah

If you need a link to refer to the Bidadari BTO pdf, <- I got you.


Bidadari. Well, let's just get the elephant out of the room. This BTO, and essentially the town of Bidadari, is going to be built over the land of what used to be Bidadari cemetery, Singapore's largest grave site at one point.
If it's anything, you can be damn sure that you'll never see me as a resident here.

I've read enough True Singapore Ghost Stories books to know better ok. All of y'all potential residents reading this, I commend your bravery. You're a lil' psycho, but brave.

But, it seems like I'm in the minority here because Bidadari's past doesn't seem to be stopping anyone, constantly having the highest oversubscribed rate for it's 5-room flats (because of 2nd timers, I will explain more in the investment section).
It's as if once the BTO opens, everybody ghosts goes crazy. But it's good, it's all in hopes of getting the final Bidadari BTO, you should keep up the spirit! (ok last one I promise)


That being said, let's get into the nitty gritty.
There are currently 1200 units up for this launch.
As of this moment, we don't know how these 1200 units are allocated (we'll update it here when HDB releases the info)

What we do know however, is that there will be 3 separate plots, consisting a mix of 3-room, 4-room and 5-room units, with no 2-room flexi units available.

Update: The total units up for sale is confirmed to be 1216.

There are a total of
96 3-room
797 4-room and
323 5-room units.



Because it's unnamed at the moment, let's just call it Bidadari 1 (B1), Bidadari 2 (B2) and Bidadari 3 (B3), from top-down.
(I will update this when HDB decides to officially release the names)

Update: The official names have been released.
B1 is called Bartley Greenrise
B2 is called ParkEdge @ Bidadari
B3 is called Alkaff Breeze


Bartley Greenrise is situated to be along Bartley Road & an expansion of Bidadari Park Drive, that's currently unnamed.

ParkEdge @ Bidadari is situated to be along Bartley Walk & Sang Nila Utama Road.

Alkaff Breeze is situated to be along Upper Aljunied Road & Alkaff Crescent.
A lil' heads up, Bartley Road for Bartley Greenrise usually gets quite jammed during peak hours.

Also for ParkEdge @ Bidadari, do take note that the section of Mt. Vernon Road where B2 is located, is currently being used as the entrance for Maris Stella High School where parents drop their students off. If this arrangement remains the same, keep in mind that that particular road might be heavily congested in the morning/afternoon.
Decided to put the prices for Bidadari after the names, if not things might get confusing.
| Rooms | Selling from (Excluding Grants) |
| --- | --- |
| 2-room flexi | - |
| 3-room | $312,000-$362,000 |
| 4-room | $496,000-$580,000 |
| Rooms | Selling from (Excluding Grants) |
| --- | --- |
| 2-room/3-room | - |
| 4-room | $476,000-$576,000 |
| 5-room | $612,000-$717,000 |
| Rooms | Selling from (Excluding Grants) |
| --- | --- |
| 2-room/3-room | - |
| 4-room | $464,000-$578,000 |
| 5-room | $$611,000-$728,000 |
There are 3 MRT stations around the area.
Bartley MRT Station
Woodleigh MRT Station
.. with a 3rd one just slightly further away
3. Potong Pasir MRT Station
For the 3 areas this sale, Potong Pasir MRT Station is a bit out of the way, because it caters more towards residents of past BTOs (Alkaff Vista/Alkaff Lakeview/Alkaff Oasis). So let's just discuss about the other 2 stations that are closer.
For Bartley Greenrise, you'll be the closest to Bartley MRT Station. All you gotta do is cross the overhead bridge. This will take 3 mins at most.
If you need the purple line, it might arguably be faster for you to take the circle line to Serangoon MRT Station, and switch to the purple line as compared to you walking to Woodleigh MRT Station. Although I'm pretty confident walking time will be reduced when Bidadari Park is built, that's how close Bartley Greenrise is to Bartley MRT Station.

Bartley Greenrise also has bus services 28, 93, 129 and 158
For ParkEdge @ Bidadari, it's in the middle of both. It's about a 5-6 mins walk to Bartley MRT Station, and a 7-12 mins walk to Woodleigh MRT Station (depending on how the park routes will be set up).

There are no buses currently serving to ParkEdge @ Bidadari, mainly because at the moment, there's no reason to . I'm very sure that once the flats and roads have finished constructing, bus services will commence.
For Alkaff Breeze, this will be the closest to Woodleigh MRT Station, taking about 6 mins to walk. Contrasting to Bartley Greenrise, Bartley is quite a distance for you, it might just be easier for you to take the purple line to Serangoon MRT Station, and switch to the circle line should you require it.

Currently, 100, 135 and 155 serves to this area. Do expect to see more services run through this route soon though, as past BTOs are starting to move in.
HDB envisions Bidadari to be a "Community in a Garden", and having Alkaff Lake and Bidadari Park in the heart of this town where everyone can enj-

Forget that.

Let's be real, the most anticipated amenity for Bidadari is going to be The Woodleigh Mall, set to open in 2022.
Source

This is a very welcomed addition to the area of Bidadari/Toa Payoh because shopping/retail options have always been sorely lacking, and this mall will resolve those concerns.


Furthermore, it's going to be a mega mall (as I call it). It's basically those malls with the integrated transport hubs. That means, it'll be housing the MRT station (or at least a specific exit) and a new Bidadari bus interchange.


There will be 4 storeys of commercial properties, having the usuals of food options, supermarkets, banks and medical facilities. But to really let you visualize how big this mall is going to be, there will be a police centre and a community club in it.

I repeat.


A. Community. Club. Inside. The. Mall.
Plus, by the time you move in in 2024-2025, The Woodleigh Mall would have already be in operation for a couple of years. Hopefully during that time, it means getting additional features like a cinema/bowling alley.
Even though you're a 15-20min drive from Tan Tock Seng Hospital, there will also be an upcoming Bidadari Nursing Home & Polyclinic beside Alkaff Breeze.

There is no current scheduled date of completion, and last I've checked, it's still in its foundation stages of construction. Ideally, the polyclinic finishes building before you move in, so you won't have to deal with any obstruction.
Going back full circle, I can't leave Alkaff Lake & Bidadari Park out. It's set-up to be the heart and soul of this town, with the theme of Bidadari revolving around these two features.

It's getting rarer in Singapore to have spacious lands of outdoor greenery, what more one that's right at your doorstep.

While not quite boasting the same level of "green" as Tengah is proposed to have, Bidadari Park is no small feature. It's set up to be a 10 hectare park, that consists of the lake, a 700m heritage walk and a 6km trail.

This is set to be completed in 2022, way before you'll collect your keys for this BTO.
If 2020 was a really crappy year and you realized that you turned to divine intervention more, this Bidadari BTO launch has about 1 church, 4 Chinese temples, 1 mosque and blackpink in the area.

There are currently no Sikh or Hindu temples in the vicinity. The closest ones will be at where the Kallang/Whampoa BTO is.
There are however, a couple of upcoming projects.

A Chinese temple is proposed to be beside ParkEdge @ Bidadari, and another place of worship (currently undecided for which religion) near Alkaff Breeze.

A new funeral parlour will also replace Mt. Vernon Columbarium Complex. Despite it scaling down, it is said to still be able to conduct funerals.
If recess was your favourite period during your schooldays, you'll be happy to know that there are many options to choose from to let your child experience the joys of recess (I miss $1.50 meals :'))

Apart from the many, many, many already present schools that I've listed in the infographic above, there are currently plans to erect 1 more in Bidadari.

According to the URA Master Plan, it will be along Hougang Avenue. (The black arrow indicates Bartley Greenrise)

It may look far but it's actually only a 7 min drive away (may be longer due to Bartley road congestion if you're sending your kid in the morning).

As of 2020, the area has been fenced up but construction hasn't seem to have started yet. It is unsure when this school will be completed and what type of school it is.
Firstly, I know there are some people who just scrolled down to this portion so, Hey! Welcome.

Secondly, obligatory disclaimer,
I'm not telling you to sell your house. I'm just sharing some info with you because I think it's your right to know about this before choosing a BTO location (Just in case a Karen wants to find me in 5 years time.)
When it comes to looking at when's the best time to sell your house for maximum profit, the core concept here is the Minimum Occupation Period (MOP).

Simply put, when you buy and move into a house, you need to stay for at least 5 years before you can sell it.
This one Gahmen say one, not me.


For example, if you sell your Bishan/Novena house after clearing that 5 year mark, you'll tend to get a really good price back because Bishan/Novena properties are in a good location (central, developed, matured)


For Bidadari .... congrats, it'll be the same.
In my opinion, Bidadari has the highest potential to see it's prices skyrocket, so much that it's almost a guarantee.

This is why we project the lifespan of a Bidadari BTO to look something like this.
Using the price of a 4-room flat from the previous BTO (Parkview/Bartley Beacon, Nov'20), also because they're in the same area, we can roughly estimate the price of this upcoming BTO to be $598K (top-floor unit).

Prices should immediately be high once you've cleared the MOP. (purple dotted line)
Assuming that you can collect your keys by 2025, the earliest you'll clear the MOP is in 2030.

Again, "we" expect it to be high because as I've mentioned, the location of this BTO is really good. Furthermore, every amenity should already be open and accessible by 2030.

Who's "we"?
Well .. me and a lot of other BTO bidders apparently. That's why Bidadari's rate is not just oversubscribed, but its OVERSUBSCRIBED!!

If you recall, I mentioned "2nd-timers" in the intro.
2nd timers are people who have gotten a BTO in the past, sold it, and are applying again

The reason why Bidadari constantly ranks among the most oversubscribed units is because many people also foresee Bidadari to be a really good unit to organically increase it's value as an asset, hence driving up their own value.
Prices will remain at a high price ... BUT ONLY FOR A WHILE.
Here's my hot take if you're looking for something extra spicyyy.
Demand has always been a big factor to determining a property's value, and Bidadari has insanely high demand (refer to the oversubscribed rate table above)

More people want a limited supply of houses = Price 🔼
If supply increased, that would curb the demand, and prices will then 🔽, or at least cap the potential of the ceiling.
This is Economics 101.
It'd be a shame if that happened to Bidadari ... wouldn't it?

For your visualization, Bidadari is in the yellow circle. The small area to the left (in the red square) is known as Woodleigh Park. Right now, it's full of narrow roads and colonial houses that people are still living in.
However, Woodleigh Park is currently planned to turn into another residential housing area. When this will happen, is still undecided.

As of now, there's no news as to what kind of houses this might be.

But regardless of what is built in the end,
Hold on ...
More accurately, what I meant to say is that it could either positively affect or negatively affect the prices, hence the wavy line for Area X in the graph above.

This will then depend on what kind of housing is built.

Again, casual reminder that this is just my own opinion, take it with a grain (or maybe even two) of salt.
I suspect prices for all Bidadari units will decrease, or be capped.
This is because essentially, supply has increased to meet the demands on people who want a Bidadari unit.

Plus, most importantly, they are in walking distance to all the same amenities offered to you. They don't lose out much in terms of access.

In fact, some of the these new units may even be closer to the MRT or The Woodleigh Mall than you are!
Why should your unit remain at a high price if there are cheaper alternatives?


I suspect prices may increase even more than it originally was supposed to.
Nowdays, a new condo is typically more expensive than a HDB. This is something most of us can generally agree upon.

Now imagine this.
You have a brand new condo priced at, let's say ... $1.2 million on the left
in the middle
and Bidadari BTO at ~$800k on the right.

If you're selling your Bidadari unit, won't you mark up the price to >$800k because the next best alternative for buyers is 400k more expensive?

If Bidadari stays in demand, I'm fairly certain that there will still be people who wouldn't mind paying more for the HDB option, because it ultimately still is cheaper than the condo, while still accessible to the same amenities.


What Woodleigh Park eventually becomes, is what will determine how Area X turns out in the graph above.

It might take a slight dip, it might have a spike. It's too unknown at the moment.
And while I can offer different possibilities as to how it may go, it's still based on my own, unaccredited opinion.

Only time will really tell.
A reason why I didn't include any prices on the graphs (eg. how high the price can get to) is because I'm not a property agent LOL.

What I can do for you however, is to give you a general idea of the trend, and advice how you can better prepare beforehand.
If you're keen on taking this route (it's not for everybody), a major thing you need to prep in advance is your lock-in period in your mortgage loans.


And gee .. I wonder who can help you with planning and choosing mortgage loans.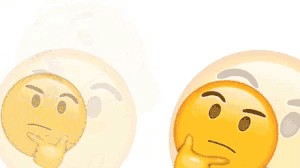 So, if you need some help, or if you're looking for a second opinion,
📃 allow us to help you OR
☎️ drop us a call OR
📱 whatsapp us.

Regardless of which method you choose, it's all completely free.

We don't charge anything for our services (we promise we don't have a 30cents platform fee 👀)

If you wanna find out how mortgage brokers earn, you can read more about it here.


Not ready for this BTO or didn't get a good queue number? (eh choy! touch wood)

Don't worry. Mortgage Master will never charge for our services, so it's not some CNY 2021 promo or whatever, we remain free 24/7/365. It's just how we do business.

With that said, if you've read all the way till here, a massive thank you. I would give you a hug after the 'rona is gone. Wishing you the very best if you're intending to bid for this BTO, and I'm looking forward to an invitation to your open house.

Till next time, be good people.



Got something you're unsure about but it's not that serious but you still wanna ask/clarify? Noticed a typo? I'm wrong about something? Need some song recommendations?

Feel free to email me - kyler@mortgagemaster.com.sg