Ya boi is baaaaaaaaaaaaaaaaaaaaaaaaaaack.


A very Happy New Year to you. 🎉🎉🎉
Here's to hoping that 2021 will be a better year for all of us.


A lil' update if you're new to this.


We wrote an article a couple of months ago that explained how/when you can sell your BTO for maximum profit (basically was playing property investor), and it turned out to be really well-received.
Sooooo, we decided to do an entire BTO guide the invest-y section, in the context of each BTO sale.
This is to allow you to have a better and clearer idea of which is the best BTO for you, depending on whether you want to stay for the long-term, or you wanna see if you can make some money.
If you wanna read up on the guides for the other sites in this launch,
Bidadari
Kallang/Whampoa
Tengah

If you need a link to refer to the Bukit Batok BTO pdf, <- I got you.


Bukit Batok. I don't know about you but because I stay relatively far away from here, my most vivid memories are just my friends and I calling 'Bukit Buttock'. (yeah ... you can guess my age from this).

While not as 'flashy' (just my opinion) as the other areas in this launch, I believe this Bukit Batok launch has a specific intention, which is to provide a live-near-to-parent option.


Lemme explain.
What's unique about this Bukit Batok sale is that it's the first to also include a 'BTO' for senior citizens, known as the Community Care Apartments. (Update: The name is confirmed to be Harmony Village)
The walking distance between these 2 blocks of units is only about 5 minutes, making it a really good option for couples who may also have parent(s) who want a new living environment, while still living close to each other.

To all my ahmas/ahgongs/makciks/pakciks/pattis/thathas out there, if you happen to be reading this,
Hope you're doing well <3

While we're at it, allow me to just do a short summary of what the Community Care Apartments are, and how much they cost.

(If you're here just for the Bukit Batok BTO, just click here or scroll down until you see like a huge barcode kinda thing, that's when it's back to the standard BTO. Ty xoxo <3)

Wanting to live alone while elderly may mean calling relatives when in need of medical assistance.
Similarly, if they need regular physical/social support, it means the household will be made up of diverse individuals and that may lead to conflicts and confrontations.

But now, imagine having the best of both worlds. That's what the Community Care Apartments are.
It allows elderly people to have the option to , while


Besides its geriatric-friendly design (wheelchair accessible, slip-resistant mats, grip bars), the room already comes fully furnished, with built-in wardrobes and cabinets to prevent too much clutter (my grandma always nags at me for this).
Plus, prices for flats are very affordable.
The only real "clause" is that it's compulsory to subscribe to a 'Basic Service Package', which covers all the care/support services, health checks, 24-hour emergency response and access to communal spaces.

This is what it adds up to if you decide to pay for everything up front.
There's also a semi-installment option, and the amount to be paid is slightly different, so do check out which payment option is the best for you.

HDB allows you to use any combination of cash & CPF for just this BTO.

There are also additional premiums like meal delivery, laundry services and housekeeping if certain tasks may prove difficult, and it has a pay-by-usage rate, so you can just pay for each time you require the service, as opposed to paying for an entire year of service.

Besides that, the only major difference in applying for this BTO is that all applicants need to be at least 65 years old.

So yeah, if you're looking to stay near your parent(s), this Bukit Batok BTO definitely serves that purpose.

If you're looking to go far away from your parent(s), then just say it's highly contested to deter them because there are only 169 available units.
||||||||||||||||||||||||||||||||||||||||||||||||||||||||||||||||
Aite we're back to the standard BTO in Bukit Batok. Thanks for scrolling down.
Bukit Batok is .. if i'm being honest, kinda in a weird spot.
Firstly, this BTO is being listed as a 'restaurant' on Google Maps ... for some reason????
Secondly, it's been around forever, yet it's still considered a non-mature estate for some reason.

Houses were first built in the 1970s, it has MRT stations and readily-available amenities. Our speculation is that maybe HDB's vision of the 'town framework' only came to fruition recently, so the counting of maturity age just started.

But hey, that's the reason why prices for this BTO is going to be really cheap, at least from what we expect.

Also, just fyi, the park right next to this BTO recently appeared in the news because of a petition to save it.
That being said, let's get into the nitty gritty.
The upcoming launch in Feb'21 currently has 960 units up for bidding.
As of this moment, we don't know how these 960 units are allocated (we'll update it here when HDB releases the info)

What we do know however, is that this launch offers 2-room flexi, 3-room, 4-room flats and 5-room units.

Update: The total units up for sale is confirmed to be 962.

There are
163 2-rm flexi (56 Type 1, 107 Type 2)
81 3-rm
387 4-rm and
331 5-rm units.
| Rooms | Selling from (Excluding Grants) |
| --- | --- |
| 2-room Flexi | $101,000-$144,000 |
| 3-room | $175,000-$221,000 |
| 4-room | $260,000-$334,000 |
| 5-room | $384,000-$460,000 |
This block of units is situated to be along Bukit Batok West Avenue 5 & an expansion of Bukit Batok West Avenue 8.




This block of units is also right next to Bukit Batok Hillside Park (the one mentioned in the petition)
Additionally, it's a couple of mins away from the planned Tengah link (circled in image). This means that you'll just be on the outskirts of Tengah, and makes it really convenient when Tengah starts having their own malls/amenities.
Despite being situated in the middle of Bukit Batok MRT Station and Bukit Gombak MRT Station, it doesn't exactly pan out quite the way you thought.

Instead of being able to rely on 2 MRT stations, both stations are about equally far away from these units. It'll take about a 15 min bus ride to reach either MRT station.

Surprisingly, it'll actually be quicker for you to reach Tengah Park MRT station when it opens in 2027 (which is probably only 1-2 years after this BTO has completed building). This should take about a 10 min bus ride.


The bus situation isn't looking too bright either, at least for now. There is currently only 1 bus serving this street, which is 991.
Not only will more bus services come to serve when this BTO completes, but as Tengah starts to build as a town, there will also be a high chance that more buses will serve that route of Tengah link.
The biggest and most useful amenity in the area would probably be West Mall. And it's not those chapalang heartland malls.
It has 6 floors, that also includes a Cold Storage outlet and a Cathay cineplex.

There is also a straight bus to Bukit Gombak Stadium and Bukit Gombak Sports Hall which takes about 10 mins.
If you're a fan of nature and trekking, you're right next to Bukit Batok Hillside Park.
Another option is Little Guilin, which is in the vicinity of Bukit Gombak Stadium. For those who are unaware (like me when researching for this article), Little Guilin resembles Guilin (a city in China) where it has a granite rock sitting in the middle of the lake.

This is a preview of Little Guilin.

Source

It's wheelchair accessible (suitable for the Community Care Apartment residents too), and is perfect if you need a temporary escape from reality.

For future amenities, there seems to be a few shops you have nearby, according to the URA Master Plan.
The blue areas (red circles) are planned to be commercial & residential units, which may either be shopping centres/hotels/offices with houses on top. While it's up to debate what it'll turn out to be, the blue area on the right is scheduled to be a neighbourhood centre.

Neighbourhood centres are basically the usual maze-like area of shops (coffee-shops/bakeries/minimarts/optical shops) that we see in heartland areas.


The salmon-coloured area (green circle) is the planned area for the Community Care Apartments, and it seems that there will be shops on the 1st storey.

Just do take note that since it's an area for the elderly, it'll probably have more shops catered to the elderly.
If 2020 was a really crappy year and you started to realize that you turned to divine intervention more, this Bukit Batok BTO launch has about 2-3 churches, 2-3 Chinese temples, 1 proposed Sikh Temple and blackpink in the area.
Unfortunately, there is no proposed plan to have a mosque in its vicinity, with the closest mosque about 17 mins away (@ Bukit Batok East Ave 2)

There is currently 1 church in the midst of construction directly opposite this BTO. All you gotta do is cross to reach the cross.
If recess was your favourite period during your schooldays, you'll be happy to know that there are many options to choose from to let your child experience the joys of recess (I miss $1.50 meals :'))

Apart from the many, many, many already present schools that I've listed in the infographic above, there are currently plans to erect more educational institutions in Bukit Batok.

There will be 2 new schools in the area, with 1 of it being right across.


The nearest educational institution (towards the bottom) is currently an empty plot of land, and it's still in the air as to what type of school this will eventually become.

The slightly further away one (towards the top) is currently in the midst of construction, and is scheduled to be a special education school. It'll take about 10 mins to walk to this school, although it is highly likely a new road will be built that opens a shorter route, cutting it down to only 3-5 mins (not confirmed yet though!! don't @ me)
Firstly, I know there are some people who just scrolled down to this portion so, Hey! Welcome.

Secondly, obligatory disclaimer,
I'm not telling you to sell your house. I'm just sharing some info with you because I think it's your right to know about this before choosing a BTO location (Just in case a Karen wants to find me in 5 years time.)
When it comes to looking at when's the best time to sell your house for maximum profit, the core concept here is the Minimum Occupation Period (MOP).

Simply put, when you buy and move into a house, you need to stay for at least 5 years before you can sell it.
This one Gahmen say one, not me.


For example, if you sell your Bishan/Novena house after clearing that 5 year mark, you'll tend to get a really good price back because Bishan/Novena properties are in a good location (central, developed, matured)


Bukit Batok will be …. slightly different.


No doubt, the value of this property will definitely increase if you plan to sell in 5 years time.

I just personally think that , it won't raise by that much because there are no current plans to further develop the area.
That's why this is how I think the BTO lifespan for this Bukit Batok launch will turn out.
Using the price of a 4-room flat from the previous BTO (West Scape, Aug'17), also because they're in the same area, we can roughly estimate the price of this upcoming BTO to be $321K (top-floor unit).

That said, we project the value of this property to just have the typical slight increase (yellow dotted line), because BTOs are usually priced below market value.
This means, after you clear the MOP in 5 years, you might only be seeing little to borderline insignificant profit (after the costs and repayment of CPF if you took that route).

The earliest you'll clear your MOP is in 2030, estimating the building completion to be around 2025.
By then, I would expect most of the amenities to have completed building.
The thing is, the proximity of these amenities don't exactly impact this BTO. Yes, it's a good location if you're looking at it being in the middle of 2 new schools.


But … that's about it.

There are no plans to build a MRT station at your doorstep (as of now of course. SMRT probably coming up with a new line as I'm writing this).
Furthermore, the URA plan is also showing that there won't be any coffee shops/markets near this block of units.



See all those beige areas? That indicates

Even for residences with coffee shops on the 1st floor, it'll be labelled as pink. Right now, it kinda feels like a landlocked country.


So yeah .. hate to say it but, I wouldn't expect the price to soar as compared to other areas such as Tengah.
Speaking of which, I did say the value of these units won't increase much , but what if it gets some help from Tengah?


This is Area X in the graph. A huge chunk of whether these flats stay flat, or has a spike in value will depend on Tengah.

I know ... it's kinda weird to think that a Bukit Batok flat will be affected by how Tengah develops.
But as I've mentioned, this BTO is a sneeze away from a Tengah link.


You're basically that really close family friend that gets invited to the family gathering.



Because of the potential that Tengah has to be a new town and a new business district, there will be more decentralization on the Central Business District (CBD).

Simply put, part of why Bishan/Novena/Newton are "prime areas" is because they're near the central (Orchard, Downtown Core etc.)

If Tengah becomes the new/second "CBD", the prices of these units will skyrocket solely based on how close you are proximity-wise.
You become what Bishan/Novena/Newton is now.
And .. if projections stay true to what is expected, Tengah is still on course for that. If you wanna find out what propels Tengah to these heights, you can check it out here.


Tl;dr: Personally think a huge portion depends on how successful Tengah is. If it's successful, you can maybe look to sell in 10-15 years time when all, if not most, Tengah amenities have been built. So if you're planning to upgrade to a condo/landed sometime in the future, this might be the best option for you. You just have to put up with the slight inconvenience for a while. If Tengah isn't successful, you still get a home, but don't expect to look at it as an option for profit.
A reason why I didn't include any prices on the graphs (eg. how high the price can get to) is because I'm not a property agent LOL.

What I can do for you however, is to give you a general idea of the trend, and advice how you can better prepare beforehand.
If you're keen on taking this route (it's not for everybody), a major thing you need to prep in advance is your lock-in period in your mortgage loans.


And gee .. I wonder who can help you with planning and choosing mortgage loans.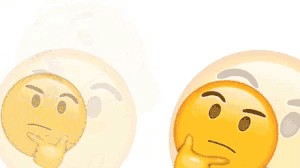 So, if you need some help, or if you're looking for a second opinion,
📃 allow us to help you OR
☎️ drop us a call OR
📱 whatsapp us.

Regardless of which method you choose, it's all completely free.

We don't charge anything for our services (we promise we don't have a 30cents platform fee 👀)

If you wanna find out how mortgage brokers earn, you can read more about it here.


Not ready for this BTO or didn't get a good queue number? (eh choy! touch wood)

Don't worry. Mortgage Master will never charge for our services, so it's not some CNY 2021 promo or whatever, we remain free 24/7/365. It's just how we do business.

With that said, if you've read all the way till here, a massive thank you. I would give you a hug after the 'rona is gone. Wishing you the very best if you're intending to bid for this BTO, and I'm looking forward to an invitation to your open house.

Till next time, be good people.



Got something you're unsure about but it's not that serious but you still wanna ask/clarify? Noticed a typo? I'm wrong about something? Need some song recommendations?

Feel free to email me - kyler@mortgagemaster.com.sg