Holy hell it's already August?!

2021 really is just flying by isn't it.

But alas, we've reached the 8th month of the year. And for us, August SCREAMS Singapore.
National Day, Flags hanging out on windows, The nation collectively working to attain the vaccination target.

But really, nothing screams SINGAPORE in August quite like another BTO launch.

Prepare your Singpass-es, whip out your $10 and put on your reading glasses for some intensive reading, cause it's BTO time again baby.

If you wanna read up on the guides for the other sites in this launch,
As usual, if you need a reference for the Jurong East site map, I got you.
Content Page
Jurong East August'21
Units Available
Prices
Street
Transport
Amenities
Places of Worship
Education
How much can you earn if you sell this BTO?
Ok look, coming from someone who lives in the north, Jurong is a foreign land to me.

It's as if I'll need my ez-link card and my passport whenever I intend to go beyond Bukit Batok.

Having said that, this will be the first BTO in Jurong East in a decade. And it's returning with a BANG! because it looks like they are some concrete plans set in stone.

What's set to be the future CBD out of the CBD looks to be quite promising for future residents, and maybe it's time people stop calling it "Jurong EEEEast" and start calling it "Jurong BEAST"
Ky-stradamus's BTO Name Prediction
What I think it'll be called: Toh Guan ParcView, Pandan River Edge or sth lame like that
What I want it to be called: Jurong EastTohGuan (istheone)
What it's actually called: Toh Guan Grove
That being said, let's get into the nitty gritty


Back to top
This upcoming sale has 569 available units.
For this lot, 2-rm flexi, 3-rm and 4-rm units are available.

Find out more: The different types of houses in Singapore
This block of units is situated to be along Toh Guan Road.

In terms of noise, I don't think it'll be a very bustling street. This block is surrounded by other blocks and you'll just have a small road in front of you.
The transport situation is actually surprisingly decent.

Bus wise, you'll have 2 bus stops at your doorstep, with bus services even going to Serangoon and Bishan.
Perfect for those emo days where it just rains and Talking to the Moon is on repeat.

Currently, Jurong East MRT is the only train station in the vicinity. It's about a 10 min-ish bus ride away.
However, this BTO is going to be very near an upcoming MRT Station - Toh Guan MRT. It seems to be within walking distance from the BTO (like it's a 3 min walk), and it's scheduled to be opened in 2028. That's about 2-3 years after moving in.

For those with vehicles, you may be happy to hear that you're a 3 min drive away from an entrance to the PIE.

Don't expect much to be happening around the area.

According to the URA Master Plan, it's as bleak as it gets. You're just surrounded by blocks and blocks of flats like some kind of landlocked country.

I would show you a picture of how your area looks like, but I wouldn't want to make you upset.
So, let's move on to the better stuff shall we?


If you wanna get together and gooooooooooooooooo …
.... there are a few options available.
People who don't stay in Jurong probably knows Jurong for 1 thing - The massive cluster of shopping malls.
You've got JEM, Westgate, JCube and IMM!!!! ALL WITHIN 10 MINS OF EACH OTHER!!
Like wut, srsly?? Is Jurong competing with Paya Lebar for most malls in an area?
Anyway, if the mere existence of 4 malls wasn't enough, you'll be glad to know that you can probably get anything and everything you want. If 1 doesn't have, just scoot your behind over to the next mall and you'll probably find it there.
There's literally tons of food options between the 4, discounted clothing options at IMM with their outlet stores, furniture at IKEA @ JEM, DD-Donki @ both JCube and JEM (1 not enough?!), Cinemas @ JEM and JCube.

Somebody include Jurong in the writing credits for 7 Rings pls cause honestly, anything you want, you'll get it.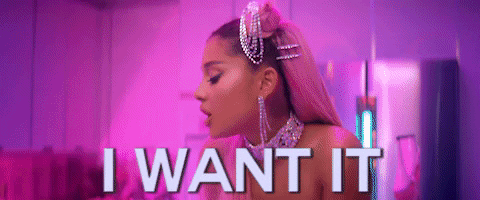 Onto healthcare, regardless of whether you've taken fries-her, moderna family, sino🅱️ac or none (not judging, it's a safe space), COVID and general illnesses are still rampant (especially in this hot-ass weather).

The closest health facility is Ng Teng Fong Hospital. Technically you also have Jurong Community Hospital, but community hospitals are catered more towards post-recovery stages like therapy and nursing care, so I'm just gonna focus on the main hospital.
It's a 5 min drive from the BTO, and it's within walking distance too, making it really accessible.

If for any reason you choose not to opt for Ng Teng Fong Hospital, there's also National University Hospital (NUH) and Alexandra Hospital in the vicinity as well, both just about a 12 min drive away.
There are other miscellaneous facilities such as an e2i branch if you wanna empower your career, Yuhua CC if you wanna force your kids to take a variety of lessons, and the Bukit Batok Swimming Complex/Gym for exercising, that are in the vicinity of the BTO.
Now, enough of the present, let's see what's in store for you in the future.

Firstly, according to the URA Master Plan, there seems to be a plot of land (the navy blue space beside the green) that's due for future plans.

My unexpert opinion is that it's probably too small for a mall (also why would you need ANOTHER mall?!), but time will tell what it will turn out to be.
Another upcoming plan is the Science Centre.
Yes I know it already exists but it's gonna be zhnged up and be super-massive.
Look at this comparison!!!!

This is the plainitive, mini Science Centre now.

And look at this massive place it's about to be!!!
It's scheduled to open in 2025, and it's going to be part of a bigger tourist attraction.
Btw omg, do y'all remember that puppet that was going up and down on that wall?? That thing was creepy af, it was nightmare fuel for younger me.
If you happened to have came across that viral story of the Jurong east HDB being haunted and you need somewhere to pray, this Jurong East BTO launch has an even distribution of 1 Chinese temple, 1 Church, 1 Mosque, 1 Hindu temple and blackpink in the area.
Apart from the few that I've listed in the infographic above, I'll just mention an upcoming school that will be near this BTO.
According to the URA Master Plan, there seems to be a new school scheduled to be built near the BTO (in the red circle)
The plot used to be Shuqun secondary school but it got merged with Yuhua secondary in 2019, so the building hasn't been demolished.
Whether or not it'll be entirely rebuilt or not remains to be seen, but it's a pretty high chance that this will be reopened as a primary/secondary school.
Additionally, you'll have more options when Tengah opens up, which is like a 10 min drive away.
Firstly, I know there are some people who just scrolled down to this portion so, Hey! Welcome.

Secondly, obligatory disclaimer,

I'm not forcing you to sell your house.
I'm just sharing some info with you because I think it's your right to know about this before choosing a BTO location ...... (also cause just in case a Karen wants to find me in 5 years time.)
When it comes to looking at when's the best time to sell your house for maximum profit, the core concept here is the Minimum Occupation Period (MOP).
Simply put, when you buy a house, you need to stay in it for at least 5 years before you can sell it.
This one Gahmen say one, not me.

For example, if you sell your Bishan/Novena house after clearing that 5 year mark, you'll tend to get a really good price back because Bishan/Novena properties are in a good location (central, developed, matured)
For the Jurong East BTO, well … it has a good upside, but it depends on certain factors in my opinion.

Look, Jurong doesn't exactly scream PRIME housing location. It doesn't stand with the likes of AMK, Geylang, Novena.
BUT, that doesn't mean it can't reach there in the future.

Here's what I think the BTO lifespan for the Jurong East BTO will look like.

The first rise in #1 is common in all BTOs.
Since it's subsidized public housing, it starts below market price, and slowly gravitates towards the market value after 5 years, the period in which you can sell it.

The real rise at #2 is dependent on 2 main factors.
Firstly, as mentioned above, the operations of Toh Guan MRT will help with the value of this unit. Regardless of whether you use it or not, staying near a train station will usually help to increase property value.
Secondly, if you noticed in the amenities section, I didn't include Big Box. For non-westies, Big Box was a massive warehouse retail store. It's sort of like Mustafa.
However, it was closed and sold in 2018-2019.

But, the bigger news is that the company that bought the plot is turning it into a business park.
In their press release, they mentioned that they're looking to have tenants from high-value industries and is going to be the "largest commercial and regional centre outside Singapore's city centre".
What this basically means is Jurong East will have a mini CBD outside of the CBD. Or rather, it's creating its own CBD.
Additionally, the Jurong Innovation District is being built at Tengah, which is going to be a much bigger business park that already has notable companies like Siemens and Bosch slated to relocate over.
In the grand scheme of things, 2 business parks = more companies in Jurong East = more employees being relocated to work there = more chances for people to potentially look for a Jurong East unit = demand for this unit.
For the area in the X, the new Science Centre upgrade is aiming to be more of a tourist attraction, rather than a compulsory excursion that P4 students have to take.
Cause let's be real, the Science Centre isn't exactly a place that draws excitement, it's not like it's a KTV that it's worth visiting during a pandemic ….. right?

But, the plan of it becoming a possible tourist attraction may change that.
The reason why Area X is a wavy line is because it's currently undetermined. At this moment, they haven't confirmed anything, but there are talks of a hotel (probably on top of the one that's alr there), and a much bigger, upgraded, Science Centre that not only students, but everyone can have hands-on experiences.
IF they include more things for daily purposes, it may help with increasing the price of this BTO.


Tl;dr - Don't underestimate this block of BTO. It may look land-locked and the blocks surrounding it, but it can be to your advantage. You have everything you need - transport, convenience, amenities, all nearby. Now think of it from the buyer's perspective. If they're looking for just a house to reside in, and they have the option of the CHEAPER unit (aka this BTO), while still having the accessibility, wouldn't they choose that?