Alot of things have changed since I last saw you.

Mask-wearing is now optional, karaokes/clubs are opening right as I'm writing this article, and 'Pasar Malam' were the 2 words I'd never thought I'd hear again.

Just a shoutout to you for sticking through the tumultuous times, but you know HDB and ya' boi don't sleep despite the hardship, so here's the May'22 BTO Guide for Bukit Merah.
---

Before we begin,

If you're new here, we have a completely subjective, completely frivolous rating system,
it's just to help you make a better comparison between the different sales in this launch.

⭐⭐⭐⭐⭐ = good
⭐ = not as good

Again, it's completely up to the individual.
If I give education 5⭐ and you don't plan to have kids, it won't matter right?

🎙️ We run a weekly podcast where we talk about property concepts/news/jargon, and give tips for owning a house in Singapore.

📜 We also have a telegram channel because that's where all the cool kids are.

Follow us if you enjoy our content and a massive gamxia to you in advance.
---
Guides for the other sites in this May'22 BTO launch,
➡️Jurong West
➡️Queenstown
➡️Toa Payoh
➡️Yishun

Content Page
Bukit Merah May'22
Units Available
Price Breakdown
Transport
Education
Amenities
How much can you earn if you sell this BTO?
Too long ; didn't read
🌟Roll out the red carpet🌟

Singapore's oldest housing estate is finally making an entrance.
First constructed in the 1920s, Tiong Bahru is having its first BTO almost a century later.

BTOs (and new houses in general) are extremely rare to pop up in Tiong Bahru because the town has literally been developing for close to a hundred years. That being said, because of said rarity, a lot of people are suspecting that this BTO sale will be under the PLH model.
Therefore, this entire guide will be written under the assumption that this will be under the PLH Model.

Update: It's been confirmed Ladies & Gentlemen, this Bukit Merah BTO will be under the PLH Model. Reported on the 24th of May, this came just one day after the news that the original sale consisting of two sites, will now be reduced to just one, at Tiong Bahru MRT.
BTO Name Prediction: Redhill Heights, Redhill View, Greenedge @ Henderson, Henderson Sky
Actual name: Bukit Merah Ridge
This site will be bounded by Henderson Road, Tiong Bahru Road and Lower Delta Road, and will have 1660 units of 3-rm & 4-rm.

Expect these units to be in high-storey blocks because the plot ratio is pretty high.
(Site @ Henderson Road has a plot ratio of 4.4)

Since the plot ratio is above 2.8, this plot will be eligible to build blocks with more than 36 storeys, so expect some really high-rise buildings for this lot.
Rooms
Past Sale(s):

Telok Blangah Beacon
Estimated Price for May'22 launch
Official Price
(Excluding Grants)
3 room
$419,000 - $504,000
$401,000 - $487,000
$377,000 - $509,000
4 room
$602,000 - $710,000
$589,000 - $723,000
$540,000 - $737,000
Rooms
Price
HDB Loan (@2.6%)
Bank Loan (@1.5%)
3 room
$509,000
Min. Downpayment of $76,350

Monthly Installments of $1,963
Min. Downpayment of $127,250

Monthly Installments of $1,318
4 room
$737,000
Min. Downpayment of $110,550

Monthly Installments of $2,842
Min. Downpayment of $184,250

Monthly Installments of $1,908


Prices used were the highest amount predicted
15% Downpayment was used for HDB loans, for a max of 25 years
25% Downpayment was used for Bank loans, for a max of 30 years
Bank loans were excluded for 2-rm flexis since banks don't commonly finance 2-rms


Back to top
Rating - ⭐⭐⭐⭐⭐
Mrt - Tiong Bahru MRT
Bus - Bukit Merah Bus Interchange
Drive - 2 min to CTE, 4 min to AYE
I usually save the 5⭐ ratings for locations with an interchange nearby, but this might be one of the few exceptions.
Despite being a single-lined MRT station, it's close enough to stations that open up to other lines.

Currently, the circle, purple (nobody ever says north-east), red and downtown line are all within 3 stops. Within the next 10 years, this BTO will also have close connectivity to the brown line (@ Outram Park), and a potential Cross-Island Line station (@ Clementi).

There are also 2 bus stops at both sides of the BTO, meaning that bus connectivity is really convenient for both locations.

For those with vehicles, you'll be close to major highways like the CTE and AYE, with Orchard Road just a 10 minute commute away.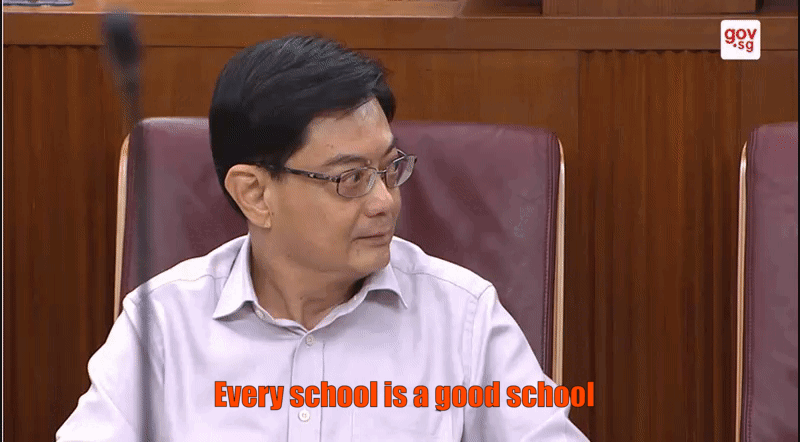 Rating - ⭐⭐⭐⭐
For a prime location, there are surprisingly quite a number of schools within walking distance. From pre-schools to secondary schools, most of the ones listed in the infographic below are less than a 10 minute walk away.
This is not as common as most other prime locations only have 1-2 schools in the area, and a vehicle is required to commute to these schools.

An interesting point to note is that there are a few special education schools in the area as well, such as the Association for Persons with Special Needs (APSN) and the Enabling Village. There will also be an upcoming compound under the School For The Deaf.
Rating - ⭐⭐⭐⭐⭐

Like many other BTOs in mature estates, the amenities in the direct vicinity serve the basic, everyday needs for residents, while the location allows access to more facilities in a convenient manner.
The Bukit Merah BTO is close to many notable food options such as Redhill Market, Beo Market, with Bukit Merah View and Tiong Bahru Food Centres just slightly further away. This is excluding all the existing (and future) cafes at Tiong Bahru. So while other people have to travel all the way down for their tiktoks and IG stories, you can do it with a 10 minute walk.

For your shopping needs, there's Tiong Bahru Plaza. However, the cluster of malls at town is only a short trip away.

There are also a couple of hospitals nearby, with Singapore General Hospital and Alexandra Hospital to serve your healthcare needs, with Bukit Merah Polyclinic for less severe cases.

Despite this BTO not having any leisure in the area, the location of it makes it convenient to other facilities, most notably Sentosa just being a 15 min drive away.
If you're neurotic like me and think everything is a competition and want to know if this BTO will be the most "value"/"worth it", this may be useful for you.

When it comes to looking at when's the best time to sell your house for maximum profit, the core concept here is the Minimum Occupation Period (MOP).
Simply put, when you buy a house, you need to stay in it for at least 5 years before you can sell it.
This one Gahmen say one

Obligatory disclaimer, everything written below is completely my own opinion.

Here's what I think the BTO lifespan for the Bukit Merah BTO will look like.
Upside - ⭐⭐⭐

Given that this sale will most likely fall under the PLH Model, I will be working under the assumption of the PLH limitations.

The first rise in #1 is common in all BTOs.
Since it's subsidized public housing, it starts below market price, then slowly gravitates towards the market value after 10 years.

In area X, I do expect most of this period to be relatively stagnant.
This is because there does not seem to be any plans in motion for further development. However, this stagnancy can act as a double-edged sword.
While it may not skyrocket to high profits (doubt there'll be much profits anyway due to the clawback), this stagnancy also means consistency to sell it at a high price, for long.

This offers flexibility for the homeowners, in terms of when they want to sell it, without having to be too concerned about selling "at a right time to get max profits".
But again, I'd just like to reiterate that stagnancy does not mean no profit. The selling price will certainly be higher than the initial price, I'm just saying you may not pocket that much of a profit due to the clawback restriction as part of the PLH model.

Regardless, this sale will be less than 500m away from the current record for the priciest HDB transaction yet, located in City Vue @ Henderson for $1.4million.

Lastly, the regression in #2 is the slow decline that every HDB unit faces as it winds down to the end of its 99-year lease.
Too long ; didn't read
Summary:
17/20⭐
Top tier location is really the carry for this BTO. Personally, I think this BTO is ideal for couples who intend to have a small family, since no 5-rooms are available for this sale. The silver lining is that there are quite a number of units up for sale, which is rather surprising, but don't expect it to be any easier to secure a unit here.